My Dear One
We desire your presence in Berlin for the "Flourish 2020"-party. We desire an even more diverse European feel to this years women's conference.
Desire – What are you thirsting for? What are you reaching for to satisfy the cravings of your soul, body and spirit? Are we "rooted and grounded" in God's love or do we seek to numb our pain with things and people, begging for scraps of love everywhere we go?
Psalm 92 promises that if we will stay rooted in God's house, we will flourish like a healthy tree. We can live satisfied and still reach for new heights.
Inspiring speakers, worship, God's presence, fun and connections: What's not to love? A few new initiatives are being tossed in the mix.
Come see for yourself. It is so good to gather, heal in His presence and challenge each other to go both deeper and higher in God.
Guest Speakers
Ps Helen Monk (NZ) is a long-standing family member of Equippers Berlin. She was the first one in the movement to receive a God-given passion for Germany. She even started learning the language. She loves coming here – and we absolutely love having her. She has a strong prophetic gift, is a magnificent prayer warrior, preaches around the world and at home. We cannot wait for you to meet her and be blessed by her gift. She and her husband, Ps Bruce, have pioneered the Equippers movement and continue to do so in different parts of the world. Ps Helen continues to take on new ministries and transforms them into something beautiful before she passes them on to other people.
Ps Marta Toth (Slovakia), with her husband Ps Miro, has long been connected to Equippers. They have planted many churches in Slovakia, have started and are running a bible college there and have recently initiated an Equippers Start-Up in Budapest, Hungary. Marta gets invitations from near and far to share her preaching gift. We are so excited to finally be able to invite Marta to Flourish. Her oldest son just got married and Marta holds the family together as they travel the nations.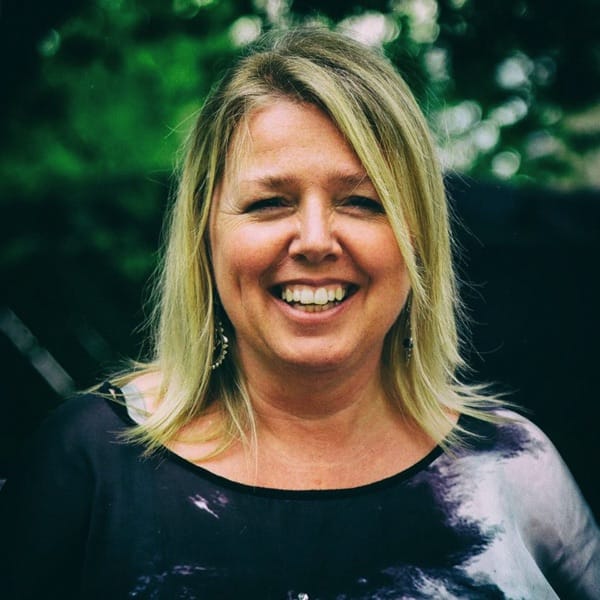 Ps Miriam Eisen (Denmark) is living in Berlin with her husband Ps Jürgen and their four sons. Before they moved to the capital of Germany in 2010 to start Equippers Berlin, they lived in different European nations. Miriam's creative heart is beating for God in the first place and right after that her passion is to honour God with wonderful music and to see women flourish in their relationship with Him. Her dream is to see an army of women, strong and deeply rooted in God, influencing their environment by God's power and love. With this vision she started Flourish in 2016 blessing the European christian world with it.
Love Gives
Love is vital — this truth is best displayed in the relationship between mother and child. However, not every woman wants to get pregnant. A lot of women despair, when falling pregnant, considering their difficult circumstances. In such a time as this they need trustworthy help and support. That's exactly what "Pro Femina" intends to offer with their project "Projekt 1000plus". Through Flourish we want to back this program together, so that pregnant women may take courage and discover how they can love themselves and their baby.
"Pro Femina" has come up with a "baby bottle campaign" exactly for that purpose. The goal is to fill baby bottles with money that will make counseling and supporting of pregnant women possible.
Now it's your turn to become creative:
When registering for Flourish, click on "1000plus unterstützen – Flasche bestellen" ("supporting 1000plus - order a bottle"). "Pro Femina" will then send you your own "1000plus baby bottle".
While waiting for it to arrive you can start planning: how can you collect money and who would possibly support you in your project?
Here are some practical ideas:
Easy to realize:
Do you want to get rid of a certain habit? Just put some amount of money in the baby bottle whenever you succeeded in resisting your habit and in that celebrate your victory
Carry the baby bottle around with you in your bag, talk about it and ask for donations whenever you sense an opportunity
If you have children: Donate a few euros or even the whole equivalent amount for the baby bottle campaign  every time you buy something essential for them (e.g. nappies)
Register with Smile.Amazon.de, choose "Pro Femina eV" - Amazon will then donate 0,5% of your purchase value to "your" organization every time you're buying something.
Takes a little more effort:
bake some treats and sell them in your church, in your neighborhood, in the street, etc...
offer jobs like babysitting, lawn mowing, car washing or vacuuming for a donation to "1000plus" (if you have children: they'd probably love to help :))
invite friends to a private "Charity-Dinner" or a "do-something-good-coffee", spoil your guests with good food and ask them for a donation
Use your gifts and whatever else pleases you to give pregnant women a new perspective! Share it with us and the world: Post your ideas and photos and use the hashtag #liebegibt ("love is giving").
Just bring your filled baby bottle along to Flourish 2020, we will hand them over to "Pro Femina" then together.
Data privacy note: along with your registration to support "1000plus" you're agreeing for your name and address to be passed on to "Pro Femina". They will then be allowed to use your data to send the baby bottle to you, and a donation receipt if you .
Flourish Honours
We, as Equippers-Sistas, value honouring each other. If you know a woman, who has overcome the unbelievable and kept her faith strong, we want to know her story. To nominate someone send an e-mail before February 10th 2020 to [email protected]. You can also donate here so we will be able to really bless the winners: Click on Tickets and add the amount you would like to donate under Donation/Flourish ehrt.
Infos
Date:
March 6th & 7th, 2020
Location:
Kreuzkirche Lankwitz (EMK)
Zietenstrasse 11
12249 Berlin
Prices:
43,00 € (until January 31st, 2020)
53,00 € (from Febuary 1st, 2020)
Students:
27,00 € (until January 31st, 2020)
37,00 € (from Febuary 1st, 2020)
Family and Groups:
More info on family tickets and groups tickets at flourish20.eventbrite.de
Kids:
Starting at 2.5 years of age we have a kids' programme during sessions. Please register your children as well.
Program
Friday, March 6th
| | |
| --- | --- |
| from 6:30pm | Registration |
| 07:30pm | Session 1 |
| 09:30pm | Flourish Party |
Saturday, March 7th
| | |
| --- | --- |
| 9:30am | Session 2 |
| 10:45am | Coffee break |
| 11:15am | Session 3 |
| 12:15pm | Session 4 |
| 1:00pm | Lunch break |
| 3:15pm | Session 5 |
| 4:20pm | Coffee break |
| 5:00pm | Session 6 |
| 7:00pm | End of session 6 |
I pray that you, being rooted and established in love, may have power... to grasp how wide and long and high and deep is the love of Christ, and to know this love that surpasses knowledge...



— Eph. 3:17-18